Subscription Retention Extension for WooCommerce
Reduce Subscription Cancellations with targeted surveys & offers
RetentionKit is a WooCommerce Subscriptions extension that allows you to create custom cancel experiences to improve retention, keep your recurring revenue steady and your customers happy.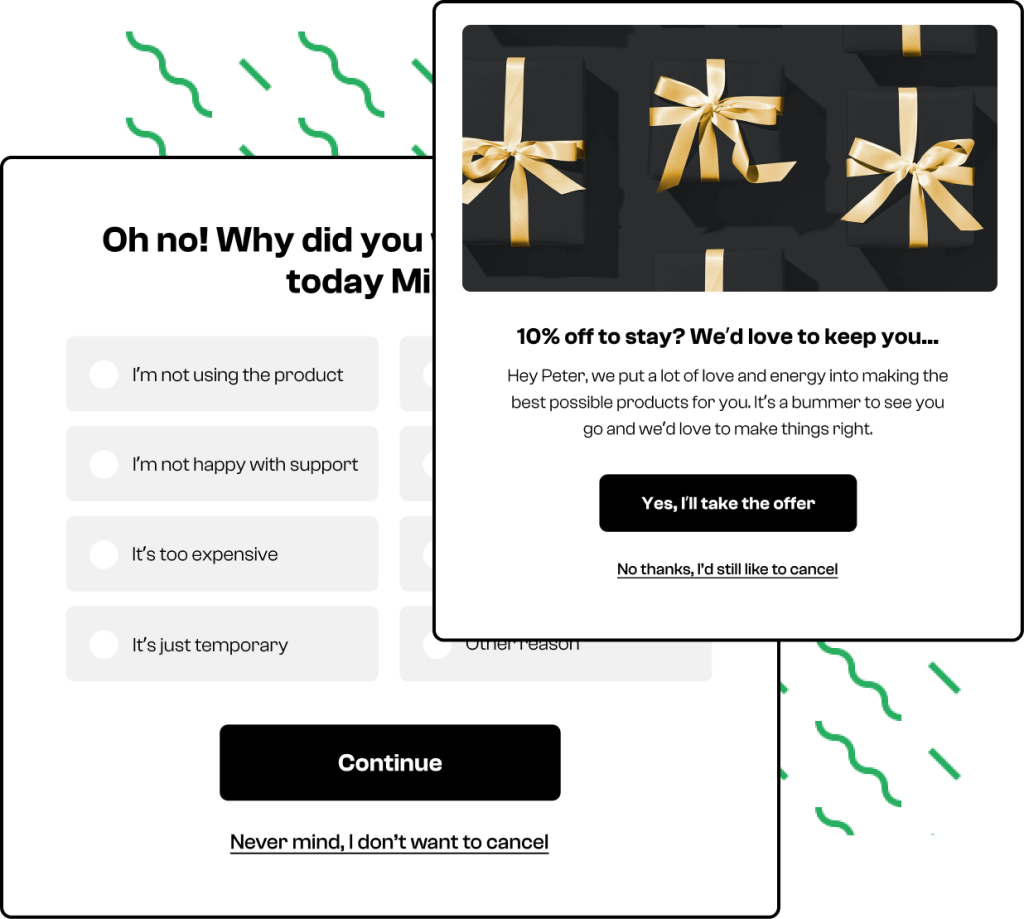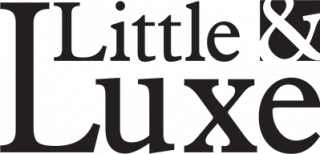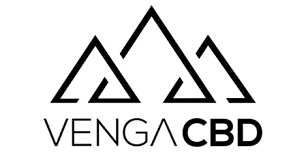 Display targeted pre-cancellation popups to retain more subscription customers
When your customers go to cancel, present them with a customized cancel popup experience that gathers information and keeps them subscribed.
cancellation workflows
Configure custom cancellation workflows
Create targeted cancellation workflows that are fully customizable to retain more subscription customers.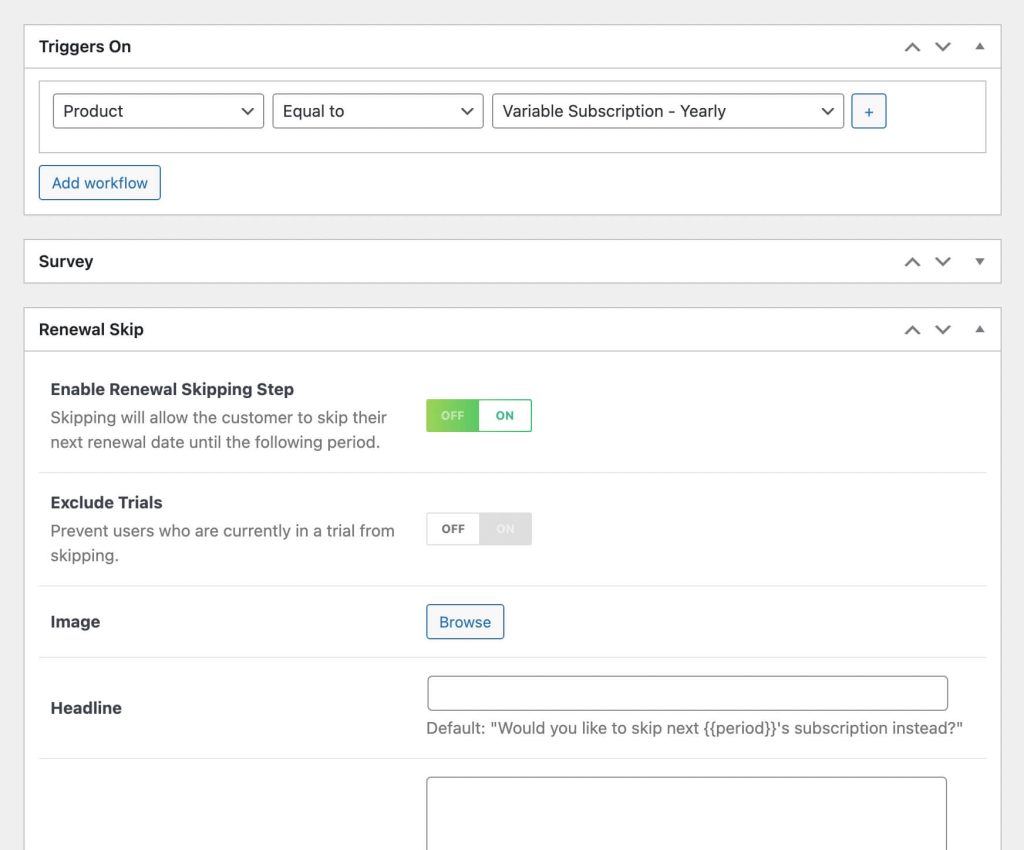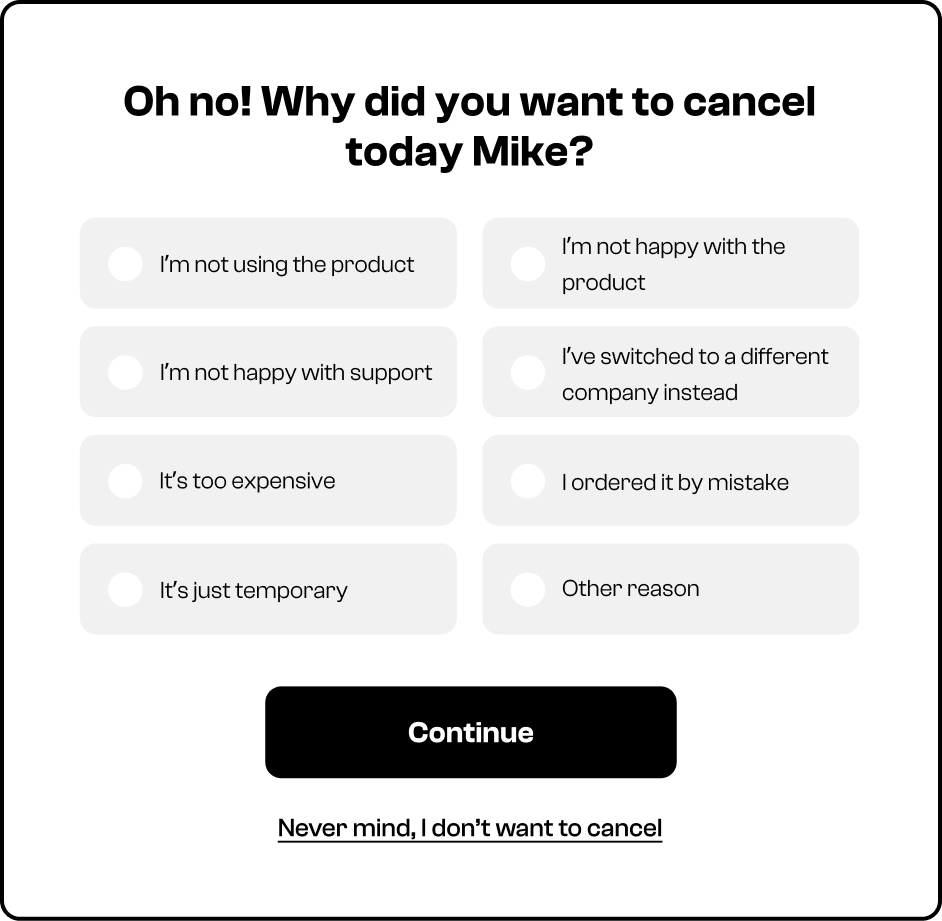 cancellation Surveys
Understand Why Customers Cancel with Surveys
Poll your customers before they cancel to understand why they want to leave. Use this information to improve your store and reduce churn.
Renewal Discounts
Give Customers Incentives to Stay
Give customers discounts on their next subscription to keep them retained. Create different discounts per subscription product or product category.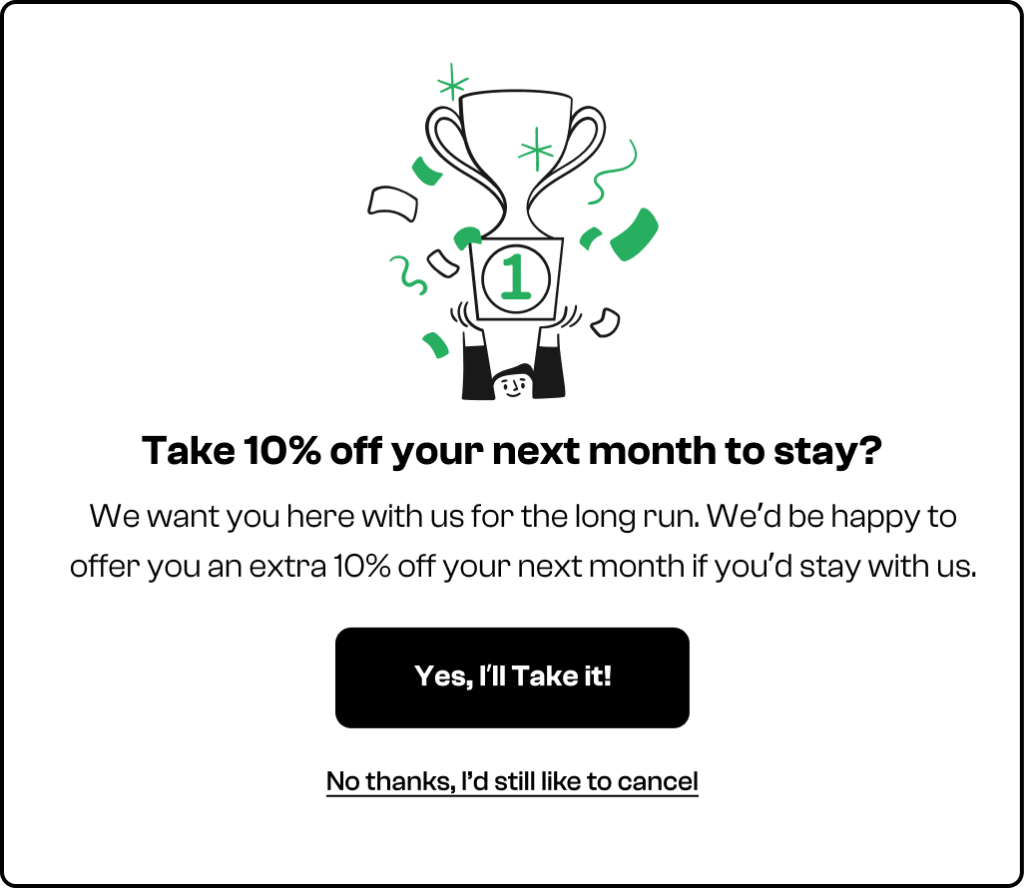 Subscription retention analytics
Track Subscription Retention Stats & Survey Responses
Your analytics dashboard show you total retention and churn statistics. View statistics per survey and see a log of all survey responses.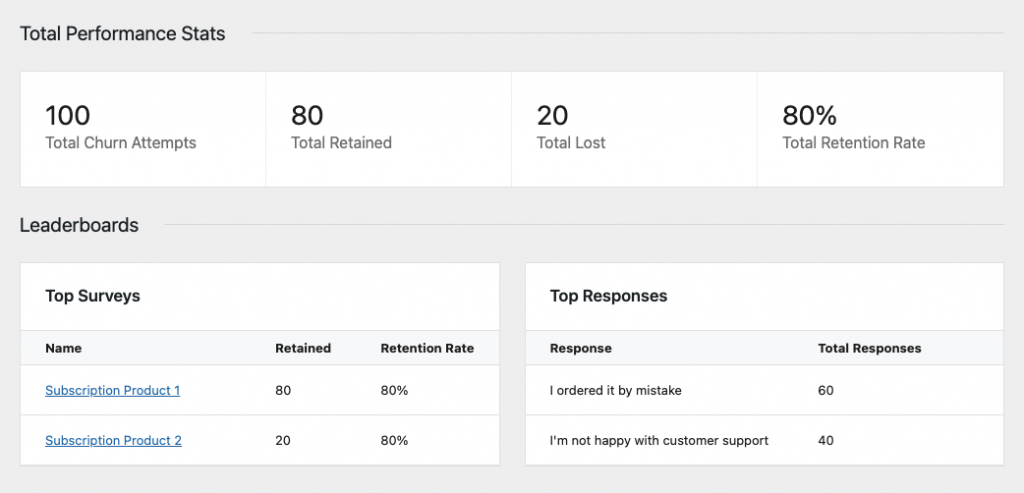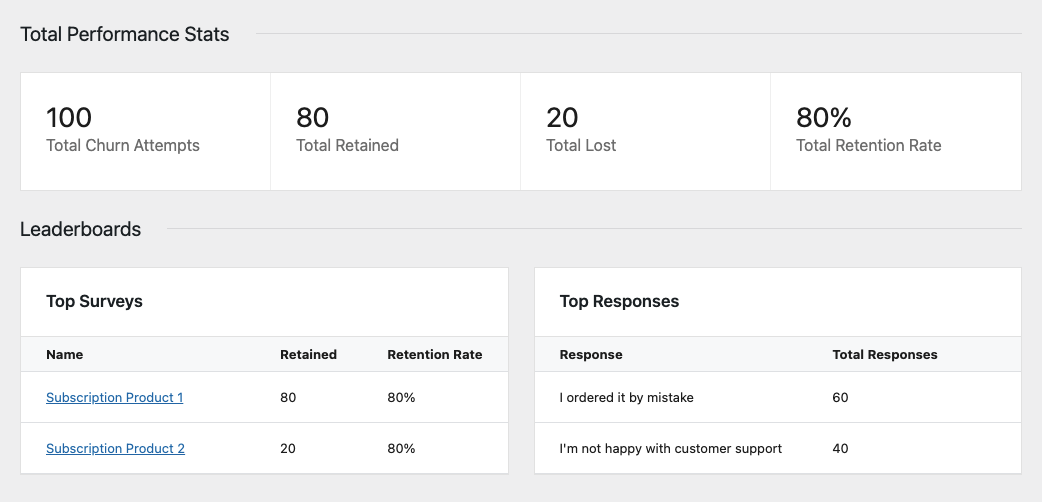 official Klaviyo Partner integration
Enrich Your Klaviyo Win-back Flows
Create targeted win-back flows based on the customer's cancellation reason with our Klaviyo integration.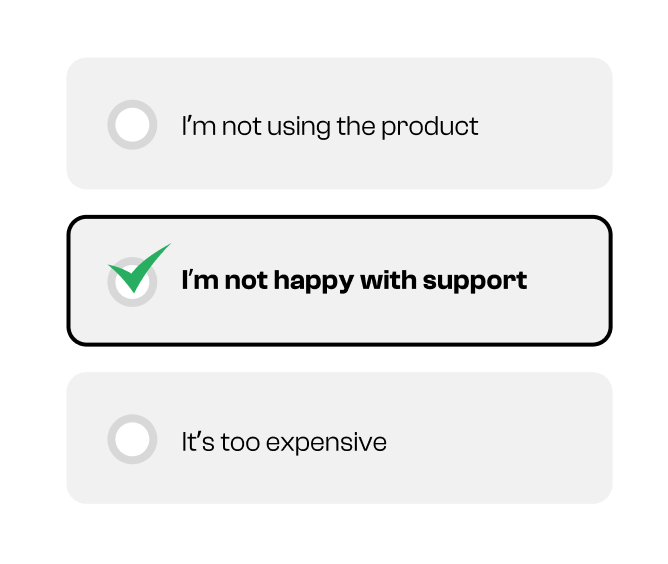 1. Customer chooses a cancellation reason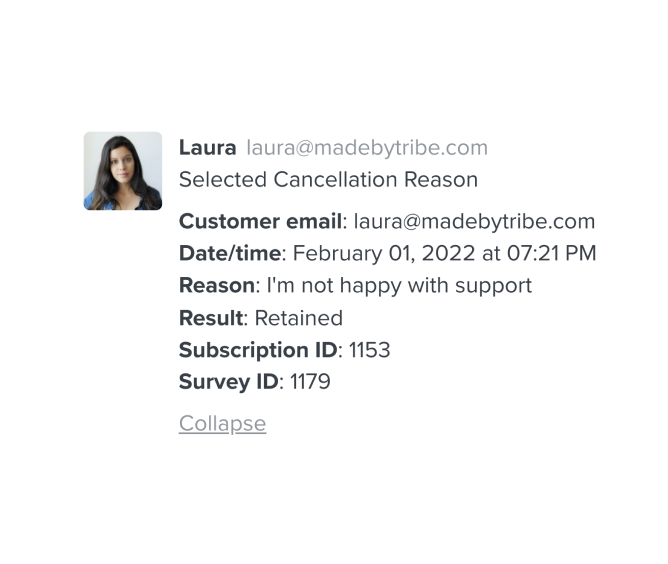 2. RetentionKit sends an new event to Klaviyo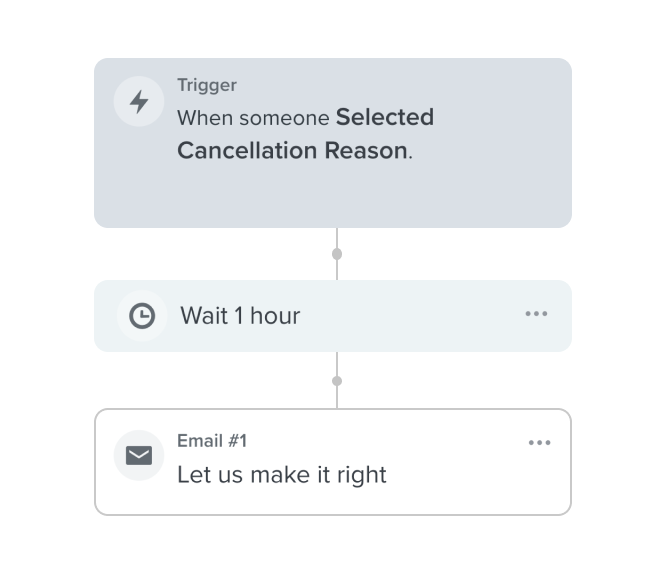 3. Trigger an email sequence to bring them back with Klaviyo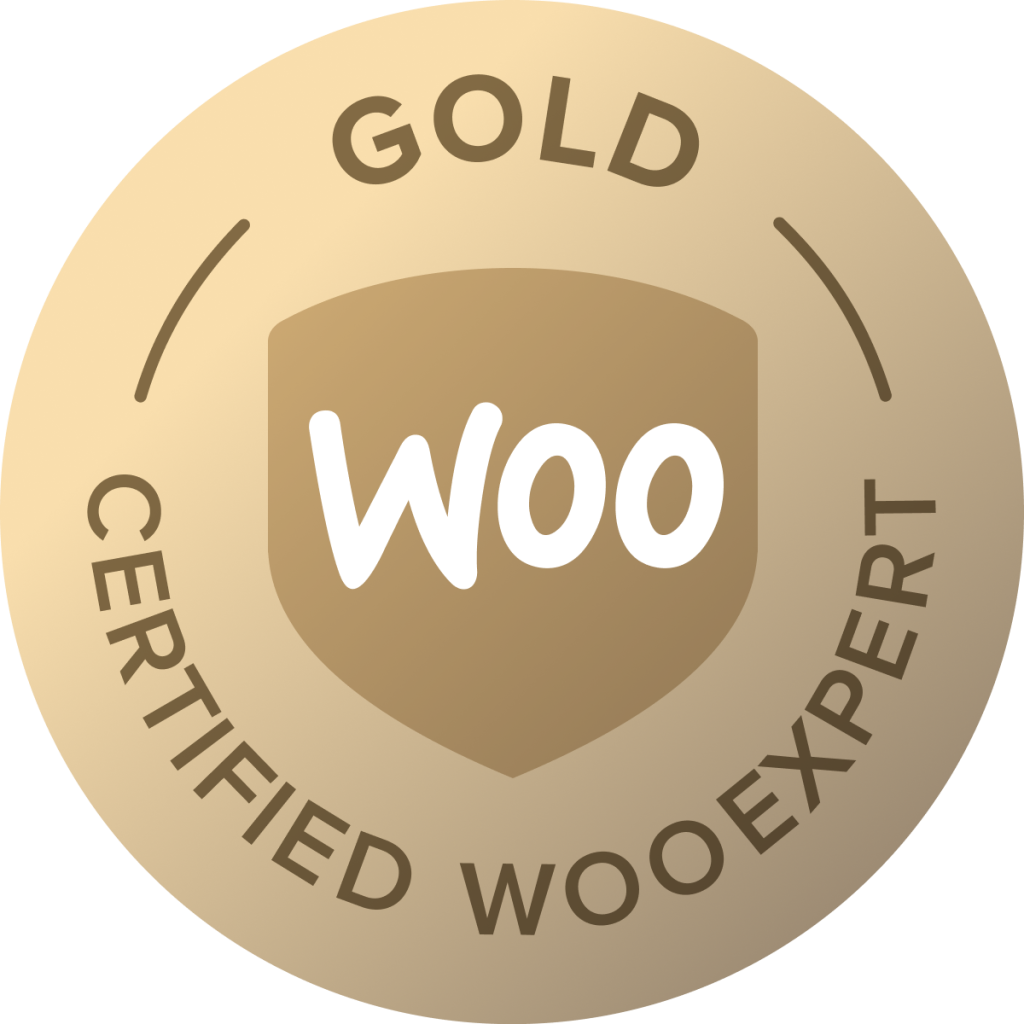 Backed by WooCommerce Experts
RetentionKit is a product of Tribe Interactive, LLC. We're a WooCommerce expert development and marketing agency that specializes in helping Ecommerce subscription brands build and scale their stores. We've built RetentionKit to help our clients and are happily now making it available to help your store grow too.
Improve Your Retention Today
Join other WooCommerce brands using RetentionKit to improve their subscription retention by an average of 40%.
All-Star Customer Support